Powerful MIDI Controller and Sequencer
Zenith is an advanced MIDI processor that allows any continuous controllers in a device to be modified by an independent sequencer lane, with each lane running at a unique rate and number of steps.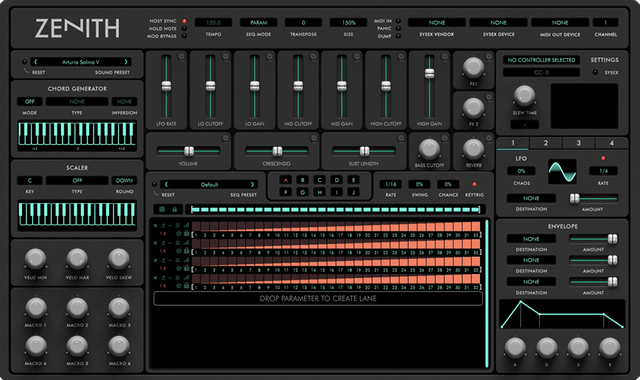 About
Audiaire is a new music creation startup established in 2018 with studios in London and LA. Audiaire is the brainchild of Sharooz Raoofi, founder of Sample Magic, Attack Magazine and Sounds to Sample...